Air Charter Service offers a limitless range of tailored options for your charter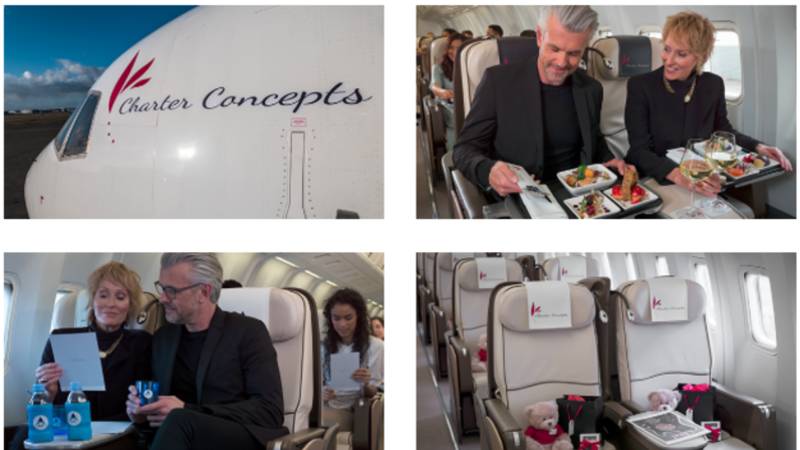 ENHANCING YOUR CHARTER EXPERIENCE FROM START TO FINISH
Making the most of Charter Concepts can result in heightened brand awareness and corporate identity, ensuring that every part of the journey is a unique experience that will always be remembered.
There are so many ways in which our dedicated Charter Concepts team can personalise your charter, either before departure or whilst on board the aircraft. Examples include, but are not limited to:
Terminals – Group & Valet parking facilities / Branded check-in desks, boarding passes & ticket wallets / Dedicated security lines and private airport lounges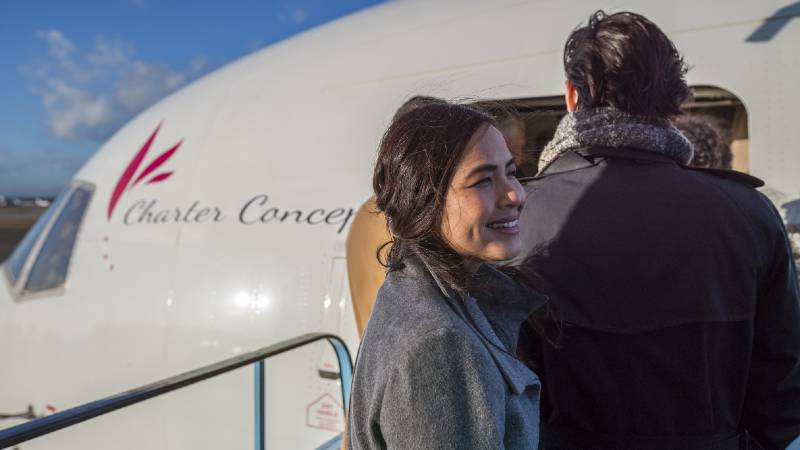 Flight representation – Meet & greet service / Flowers, red carpet and champagne gate reception
Aircraft livery – Personalised aircraft exterior
Aircraft interior – Branded headrest covers, menu cards, napkins, coasters, toiletries & amenity kits
On-board service – Enhanced catering and inflight entertainment / Branded flight crew uniforms
Want to find out more about Charter Concepts and additional services offered exclusively by ACS? Speak to one of our dedicated account managers on +27 10 590 1097 or
ENQUIRE NOW
WHY USE ACS FOR GROUP AIRCRAFT CHARTERS?
Flight representation: one of our charter experts is able to assist you on the ground to make sure that all aspects of your group charter run smoothly.
Global coverage: no matter where you want to fly to or from, our international network of offices provides you with local knowledge on a global scale.
Create your schedule: fly to your bespoke timetable – whatever your requirements we'll create the aircraft charter that best suits you and your group.
Cost efficiency: our buying power and reputation allows us to find you the best group charter prices, ensuring you always receive the most cost effective solution.
Access to more airports: reaching under-serviced locations, allowing passengers to arrive closer to their final destination.
Choice of aircraft: with access to 50,000 aircraft, we will always source the right aircraft for your requirements.
Save time: avoid the delays associated with scheduled airlines, reducing the time spent in transit.
Personal account manager: your dedicated charter expert is available 24/7 to assist you with any requirements you may have, from arranging in-flight cuisine to making late changes to your charter.
Brand your aircraft: our Charter Concepts team are able to brand all aspects of your charter experience.
DEDICATED ACCOUNT MANAGERS
NO OBLIGATIONS
30+ YEARS EXPERIENCE
AVAILABLE 24/7